Products
CONVEYOR BELT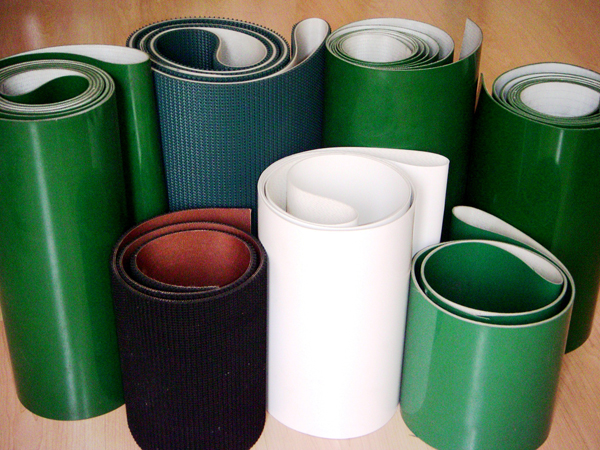 A conveyor belt is the carrying medium of a belt conveyor system. Different kinds of material available in PVC and rubber materials, Chain Conveyor
Colours Available: WHITE , GREEN, BLACK
Size Available: Upto 3200mm Width
Application: For all Conveying Operations
COUPLING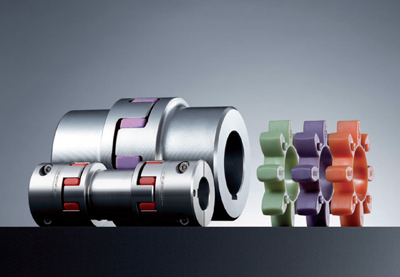 A jaw coupling is a type of general purpose power transmission coupling that also can be used in motion control(servo) applications.
Size Available:
Upto 76
HYDRAULIC ACCUMULATOR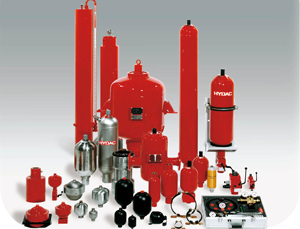 A hydraulic accumulator is a pressure storage reservoir in which a non-compressible hydraulic fluid is held under pressure by an external source. The external source can be a spring, a raised weight, or a compressed gas.
Size Available: 0.5Ltr to 52.0 Ltr
HYDRAULIC FILTERS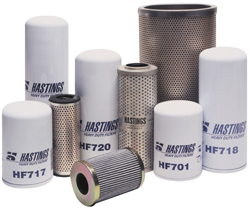 They are used for the filtration of hydraulic fluid in hydraulic system. Air filters are also available.
Size Available:
As per the requirement.
HYDRAULIC HOSE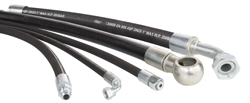 Our range of high pressure hoses made from components like synthetic, oil resistant rubber tube with high tensile wire braded. The outer cover of our range is resistant to all weather conditions and abrasion. Moreover, our range is used for the flow of fuel, hydraulic oil, gasoline, air, water etc.
Size Available:
All Sizes
HYDRAULIC PUMPS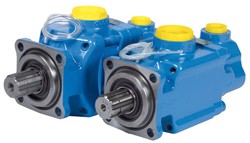 Low and High pressure hydraulics pumps.
Available:
All Types of Pumps Available
HYDRAULIC VALVES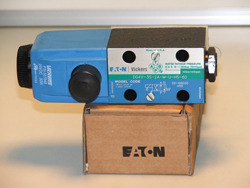 All Types of Valves available
Hydraulics Valves
Hydraulic Direction Control Valve
Hydraulics D.C Valve
Hydraulic Mobile Control Valve
High Pressure Ball Valves
Flow Control Valve
HYDRAULIC AND PNUEMATIC SEALS
Total Sealing Solution with all size Available:
CHEVRON PACKING
DAS SEAL
DOWTY SEAL
FLUID SEAL
GYD RING
O-RING
OIL SEAL
QUAD-RING

ROD SEAL
RWSN
STEP SEAL
TDUO SEALS
TWINSET
U-SEAL
V-RING
W-PACKINGS
WIPER_SEAL
LIMIT SWITCHES
All Types of Limit Switches Available as per the Requirement
MECHANICAL SEALS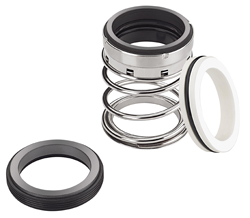 All Types of Mechanical Seals Available As per the Requirement
PNEUMATIC PRODUCTS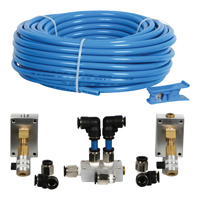 All Types of Pneumatic Cylinders
Pneumatic Valves, Filter, Regulator, Lubricator, FRL Units Available
Pneumatic Hoses, Fittings
PRESSURE GAUGES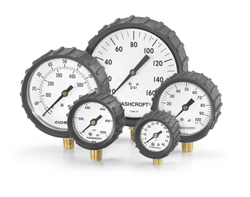 All Types of Pressure Gauges are Available As per The requirement
PROXIMITY SENSORS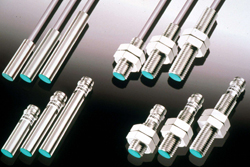 All Types Of Proximity sensors are available as per the requirement.
QRC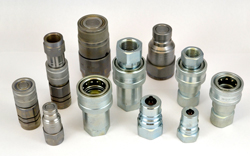 ALL Types of QRC Couplings are available As per the Requirement.
TEFLON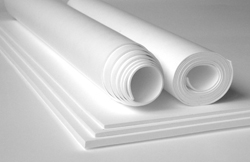 All Sizes of Teflon Available In form of Sheets and rods.
TEFLON GLASS FIBRE COATED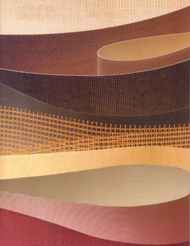 All sizes available as per the requirement
THERMIC FLUID PUMP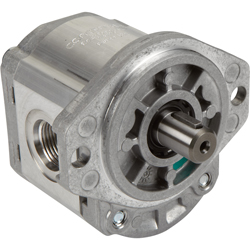 All Types of Thermic fluid pumps Available as per the size and Capacity
TIMING BELTS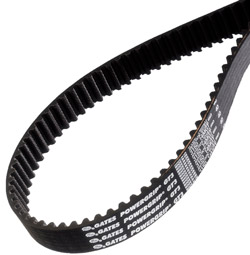 All sizes of timing belts are Available As per the Requirement.
V-BELTS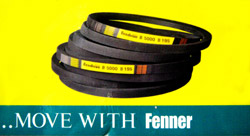 All Sizes of V-Belts are Available of Fenner Ecodrive In each section.
ANALOG TIMERS AND RELAYS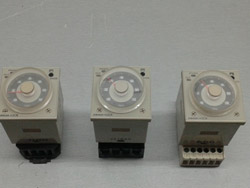 All Types of timers and Relays are available As per the Requirement